Management Team
Jim Studnicki
Founder and President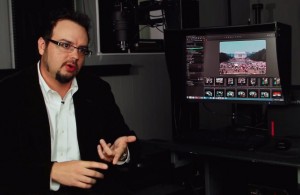 Jim has been working with computers and technology almost his entire life, starting with programming "vintage" personal computers like the Atari 400 and Apple II at a young age and learning to build circuits with a wooden Radio Shack 40 in 1 Electronic Project Kit.  He founded Creekside Digital in an upstairs bedroom in 2006 as the sole employee.  Today, Creekside Digital employs over 30 full-time skilled technicians, photographers, and software professionals, operates the largest facility in the United States dedicated to standards-compliant still image digitization, and counts some of our nation's most prestigious cultural institutions as core customers.  Jim is focused on continually refining the company's workflows to gain efficiencies while increasing quality, developing new and innovative solutions for our customers, and squeezing the final 2% of performance out of the vast amount of photography and computing equipment that Creekside Digital has accumulated over the last decade.   He is particularly interested in disruptively applying software to digitization-related activities to drive down costs, enable massive scalability, and create public access to previously inaccessible content.
Prior to founding Creekside Digital, Jim worked in the enterprise software industry for over a decade in various capacities—as a developer, implementation consultant, and finally in a technical presales role. He is an open source and open access advocate and holds an M.S. in Information Systems from the University of South Florida in Tampa.
Joan DaShiell
Partner and Vice President / Director of Digital Services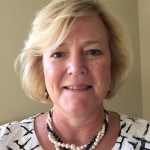 Joan has over 25 years of experience in digital imaging technology and 16 years in the cultural heritage community.  After graduating with a degree in photography, she began her career as a digital imaging technician before moving into project management, production and operations management, and sales and consulting roles.  Having been involved with most facets of the digitization process has given Joan a unique set of skills and knowledge to serve our business and customers.
Prior to joining Creekside Digital, Joan was the Vice President for Digital Services at Backstage Library Works (via acquisition of OCLC Preservation Resources in 2009), where she worked from 2002 until 2015.  Joan has compiled an impressive track record of successfully managing large-scale, FADGI-and NDNP-compliant digitization efforts numbering into the many millions of pages.  In addition to having a passion for preservation and working with cultural institutions, Joan is an avid photographer and enjoys continuing her business education, and she is currently active with Small Business Administration (SBA) education and training programs.